Pet Grooming Services in Love Park, IL
At Animal Hospital of Loves Park, pet grooming is just one of the many services offered by our caring and compassionate veterinary team. We offer professional grooming for both cats and dogs, including everything from baths and nail trims to anal gland expression and ear cleaning. If your pet is due for a grooming appointment, now is a great time to schedule one with our team!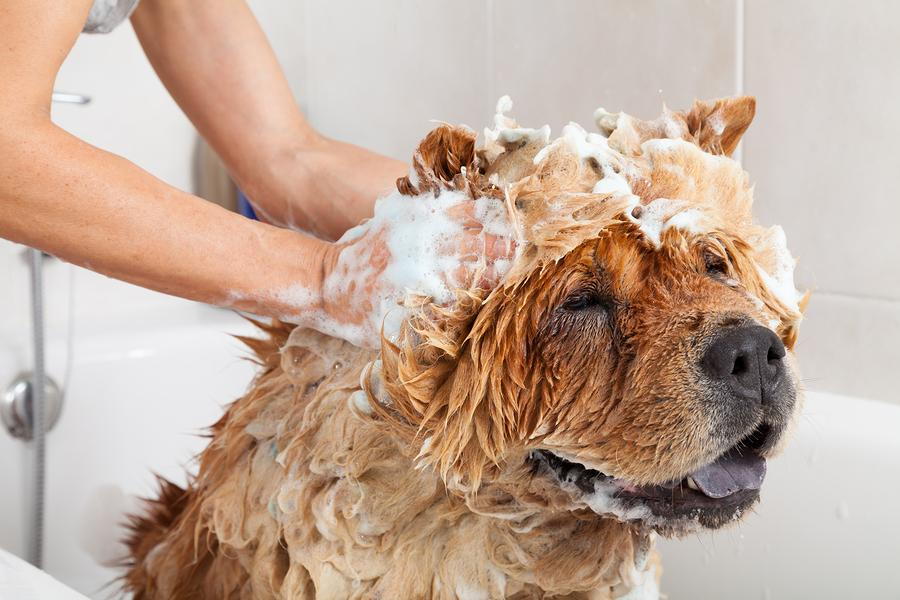 Why Have Your Pet Professionally Groomed?
Whether you have a dog or cat, an occasional grooming appointment is a good idea. This is especially true of longer haired pets, which can become prone to painful hair clumping and other issues without routine grooming. However, even shorter haired pets (especially dogs) can benefit from an occasional bath and, of course, a nail trim.
Most cats will not need bathing services, but they may benefit from a trim or other grooming services offered by our team.
Regular grooming not only keeps your pet looking his or her best but can keep your pet feeling great by not being weighed down by overgrown fur or uncomfortable fur clumping! And of course, when your pet is bathed regularly, you can enjoy getting rid of that unpleasant dog smell.
Grooming Your Pet in Between Appointments
In addition to bringing your pet in for regular grooming appointments with our professionals, there are also some steps you can take to keep your pet well groomed at home. For starters, invest in a quality brush and make sure you're taking the time to brush your pet's fur regularly. Daily brushing will be required if you have a longer haired pet, while weekly brushing may be better suited for short-haired pets.
If you're comfortable doing so, you might also consider investing in a quality pair of nail trimmers from your local pet store so you can keep your pet's nails trimmed and filed at home. This is a great way to prevent unwanted scratches on your flooring, furniture, and the like.
Schedule a Grooming Appointment with Our Loves Park Vet Today
If you'd like to schedule your pet's next grooming appointment with our Loves Park vet team or have questions about our grooming or other services, feel free to give Animal Hospital of Loves Park a call at (815) 986-4445!
When was the last time your pet was professionally groomed?